read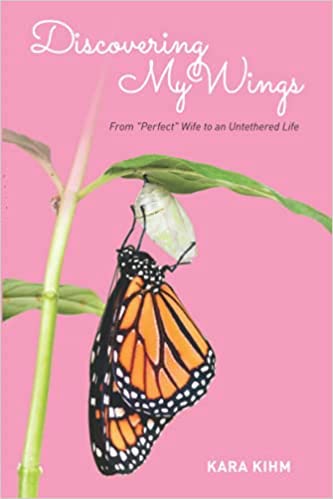 From suburban Virginia to wild Alaska, the desert at Burning Man to the lush Sacred Valley of Peru, Kara's trip is a nonstop adventure and a deep dive into the depths of her soul. Kara's journey isn't just a cross-country road trip, it's a constant deconstruction and redefining of identity, from the perfect southern woman to a gritty, fierce, intuition-following adventurer.
Kara was raised with a traditional southern upbringing and Catholic dogma. Growing up she learned to be pretty, sweet, quiet and do whatever it took to make people like her. She married a good provider and moved into the perfect home. She had it all–down to the proverbial white picket fence.
When her marriage fell apart, everything Kara had been taught to want crumbled around her. She stood in the midst of the rubble and rather than crumble too, she decided to redefine it all. What were her passions, dreams, and desires without her perfectly scripted life?
To answer these questions, she sold everything, bought a van, and drove to Alaska with her two dogs. When she discovered the voice of her intuition, it led her on an incredible hero's journey, not just across the country, but straight into her truest essence.
Travel with Kara as she follows her spirit and leaves behind the part of her that was attached to people-pleasing and looking perfect. In fact, as Kara embraces the vast range of her emotions, it gets downright messy. But as the journey unfolds, Kara's sense of grit, humor, and passion for life bring her into grace, and the journey ends with her greatest miracle.
As you travel with Kara, you may start to hear your own inner guiding voice, to feel your deepest emotions, and to let your experiences create you as you live them. She is an inspiration for anyone who wants to step away from an old life, old self, and old patterns and discover who you truly are.
• Email: Kara@letsdiscoveryourwings.com
Connect with her on instagram at Discoveringmywings
---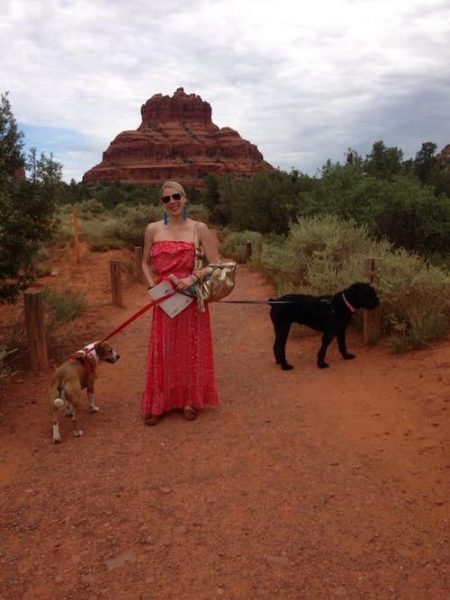 Chapter 1: What the Hell Am I Doing Here?
"Radical events cause radical change." ­— Easley Edmunds
The blazing sun beat down upon me, sweat dripping off my brow as I gazed around the bustling flea market in Santiago, Chile. A moped sped past, kicking debris into the air, causing me to choke. Covered in a thin film of grime dust sticking to my skin, I felt faint from the heat and wandered over to a wooden bench. As I took a seat, a stray mangy dog brushed past me. It had open oozing wounds and yelped in pain as it bumped against my leg.
I felt dazed and overwhelmed by the chaotic market. I tried to focus, searching the crowd scanning the mayhem for the brightly colored patchwork pants of my traveling partner Christian. Christian, a wanderer of the globe, had backpacked throughout Africa, Central and South America, and most of Europe alone. This was just one of his many adventures. We met seven months prior, and as our relationship evolved, I let him talk me into his next trip abroad.
Peering through the haze, I finally laid eyes on Christian. His dreadlocks were pulled back in a messy ponytail, and his tattered shirt was full of holes. His wrists and ankles were adorned in brightly colored rope and hemp-style jewelry. He determinedly zipped around the market looking for a converter for our cell phones, frantically asking anyone who might help "Buscando un adaptor para Telefono."
Watching Christian, my head began to spin. My body trembled as waves of nausea passed through me, and I felt as though I might vomit. I coughed to catch my breath, feeling as though I was suffocating.
It was only last year that I was married, living in an affluent neighborhood in a beautiful home with my husband, Mark. I had the American Dream proverbial white picket fence and all. With a master's degree and a budding career as a psychotherapist, my life appeared to be "on track." Now I was separated from my husband, homeless, unemployed, and aimlessly wandering the globe with a hippie. A dirty hippie at that. Anxiety pulsed through every cell of my body as I wondered, "What the hell am I doing here?" Christian ran over with excitement, proudly displaying the converter. He flashed his charming boyish smile and looked into my teary eyes. He asked, "Babe, what's wrong?"
"What isn't wrong?" I barked back.
This was one of the many breakdowns I experienced as all that I had ever known unraveled, and my life radically changed.
Chapter 2: The Beginning of the End
"Everything can be summed up in one sentence: My life didn't go as planned…" ­ — Rachel Wolchin.
It was November of 2012, and my life was falling apart. I had just separated from Mark and was living alone in our home. What started as the American Dream had turned into a nightmare- a cruel torturous nightmare from which I wanted to wake.
When Mark and I married, I envisioned the unfolding of my fairy-tale life. As my father advised, I married a "good provider," and we worked hard to recreate the only world we knew. Families had grown up together for generations in Richmond, and I could see our future children following in the same footsteps. Mark and I would settle in the same neighborhood we grew up in, join the country club, attend church with our friends and send our children to St. Andrew's, the private school we had attended. The cycle of tradition beckoned.
Two years prior, as I pulled up to Hancock Avenue and walked up the blue slate walkway, I stared in awe at the three-story colonial brick home with white columns out front. With five bedrooms, four baths, and a full basement perfect for a kids' playroom, this home represented the fruition of our dreams. We had made it.
I walked inside, and I gasped as we gazed around at the demolished interior. The walls and ceilings had been torn open, and partial remains of copper piping jutted into the rooms. The floors were covered in thick layers of grime, and an overpowering smell of animal urine permeated the air. Shock emanated from my face as I turned to the agent and asked, "What the hell happened here? The outside is so gorgeous."
The agent leaned in with juicy gossip to share, lowered her voice, and whispered with a hint of scandal, "The man who previously lived here belonged to the country club, and his kids went to St. Andrew's. Raising her eyebrows, she continued, "You may even know him. After his company went under, he turned to drugs and sold all of the copper piping."
That should have been the moment I realized this house did not have a history of glamourous endings. Perhaps this story was an omen of what was to come, foreshadowing our path to demise. But we overlooked the ominous signs, the foreclosure, the complete decay, and spent our weekends renovating, painting, and breathing life into this decrepit house. We covered up the exposed copper and built around it the appearance of a perfect marriage and the veneer of the ideal Richmond life. It didn't seem possible that a world beyond this would ever exist.
My married life was quite idyllic, or so I thought. While we never knew how to talk about feelings, emotions, or things beyond the surface, we partied better than any other couple I knew. We hosted dinner parties weekly, and the ladies sat by the pool reading Us Weekly while the men set out to golf. Our friends often admired how much fun we had. But, time was proving that pleasure and luxury alone could not sustain a marriage.
At age 32, the deepest longing of my soul was to be a mother. As a girl, I remember sitting in church praying to God for a daughter. Mark's biggest complaint was that we would no longer have freedom or the ability to travel. We slowly watched our friends with children slip away. I begged and bargained with Mark for years to start a family, and though he resisted, he eventually complied. I desperately tried to get pregnant, tracking ovulation and forcing a begrudging Mark into the bedroom at peak moments.
"It's go time!" I would excitedly announce as he rolled his eyes following me into the bedroom, mumbling, "This just feels so orchestrated."
Even with my type-A overachieving planning, I never could get pregnant. After deep hopelessness set in, I finally visited my O.B. for a prescription for fertility medication. Even that yielded no results. I felt as though my heart had been ripped out. Needing something to nurture me, I expanded our family with two pups, Leonard and Lucile.
It wasn't long before the idyllic world we created seemed like a distant memory. As I wrestled with my demons of not being able to conceive, I was certain Mark's heart had found comfort elsewhere. I had no firm proof of indiscretion, and he always denied the significance of the texts that I found. My uncertainty and suspicions caused many sleepless nights. As my perfect world began to crumble, a dark depression set in.
Now on the verge of divorce, I sat in front of the fireplace self-medicating with alcohol to survive each day. I stroked Leonard and Lucile, feeling utterly alone except for the company of my two loyal pups.
As I poured a glass of cabernet into a white hand-painted teacup with coral roses, I noticed how perfectly it matched the coral walls in my home. My life had once seemed as perfect as the scene around me.
The pups followed me as I took my wine and the stabbing pain in my heart to the bathtub. I entered the warm bath with my teacup; more uncertain than ever what my future held; all I wanted to do was slide under the water and never come back up. The water held me, but I began drowning in my Catholic guilt.
In 8 years of parochial school, I learned that it was a betrayal against the sanctity of marriage to get divorced. Would I be one of those people — the failure who couldn't make her marriage work? Sure, to be an alcoholic and a Catholic was one thing, but to get divorced was another.
My parents have been together for more than 50 years and are still deeply in love. They met at a Catholic school mixer at the age of 15 and had been together ever since. I always assumed my story would mirror theirs.
I felt like Lady Justice holding her scales, weighing the evidence. On the left were my Catholic values: uphold the sanctity of marriage, be the perfect wife, raise your children in the church, and on my right was my reality.
As I soaked in the warm tub, I couldn't believe how off-track my life had become. In this time of desperation, I began questioning everything: my values, morals, and who I was at my very core.