read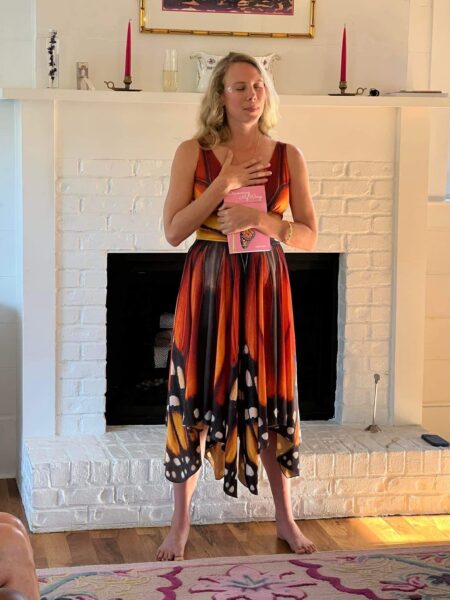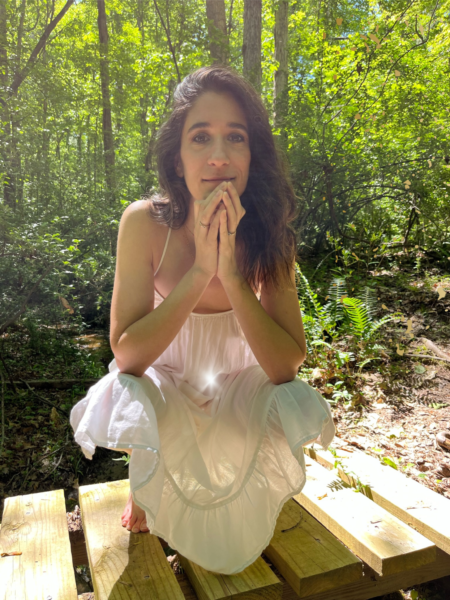 Lead by Kara Kihm, LCSW, RMT and Sarah Greenfield, RD
Sarah Greenfield is a registered dietitian who empowers health-savvy women, struggling with digestive issues to unlock transformative healing with their gut as the gateway. She has a certification in functional medicine and has been featured on Men's Health, NBC, Self, NutriBullet, HUM Nutrition, BuzzFeed, Dr. Hyman and gave a TEDx talk on understanding the language of your health by looking at your poop!
Kara Kihm is an intuitive therapist and practices holistic therapy and energy work. Her credentials as a Licensed Clinical Social Worker (LCSW), Reiki Master (RMT) and author allow her to use an integrative approach supporting the connection of the mind, body, and spirit. Kara has written a book, Discovering My Wings, which depicts how her life radically transformed when she started fearlessly following her inner guidance. Kara now works with women helping them access the most empowered version of themselves through finding the voice of their intuition. Kara has been featured in Reiki Magazine and Incandescent Women Magazine.
We are often so depleted from our day to day life that it can be hard to feel like change is even possible. Through nourishment and expanded resilience, we are able to tune into and activate the innate wisdom of our gut.
Join us September 29th-October 2nd in Serenbe GA for The Nourish Retreat. Serenbe is a wellness community built in nature that is truly magical. Come and let the land nourish you.
Our team has curated a weekend of nourishment for your mind, body and spirit. Our weekend will include:
Gut healing meals prepared by a world-class chef
Functional movement to release stuck energy
Connection and co-regulation with nature
Waterfall cacao ceremony
Harnessing the power of the autumnal equinox and intention setting
Getting into the body and hearing the wisdom it has to offer
Permission and space to rest
Sound bowl healing
Adaptogenic "cocktails"
Labyrinth walk
And so much more
Pricing Options:
$2,200 for the full weekend, Includes lodging, meals, magical gifts
Regular Payment: https://www.fearlessfig.com/shop/p/nourish-retreat
Early bird payment – $1995 – JULY 24th
OR
$1400 for the full weekend – lodging not included
Regular payment (without lodging): https://www.fearlessfig.com/shop/p/nourish-retreat-without-lodging
Early bird payment – $1195
Weekend Outline:
Friday – September 29th
Arrival / Check-In at 4pm
Group Dinner – Connection + Harnessing the Power of the Harvest Moon
Intention setting around the lake
Saturday – September 30th
Breakfast
Meditation to connect with your intuition
Labyrinth walk
Lunch
Rest / Co-regulation with nature / Reflection and Integration
Breath work and movement
Dinner
Evening sound bowl meditation
Sunday – October1st
Breakfast
Cacao Ceremony at waterfall
Lunch
Rest / Adaptogenic cocktails at the pool / Reflection and Integration
Breath work and movement
Dinner
Closing ceremony
Monday – October 2nd
Check-out / Leaving
Or the option to stay and book 1:1 practitioners including, reiki, astrology readings, acupuncture, myofascial release, etc.
A list of practitioners will be provided after you sign up.
We look forward to hearing from you. Email any questions to Kara@letsdiscoveryourwings.com